The holiday season is coming up and Japan is gripped by the annual shopping frenzy for end-of-year gifts.
This year there is a perfect gift for him: the "lap pillow". Shaped like the bottom half of a kneeling woman, the company offering this $90 pillow says it fulfills a primal need for Japanese men: "Single men find this soothing... From the time people were kids, people have laid their heads on their mothers' laps to get their ears cleaned."
This reminded me of a product that came out last year: the "boyfriend's arm pillow". This pillow is shaped like a man's torso and has one arm that wraps around the sleeping woman.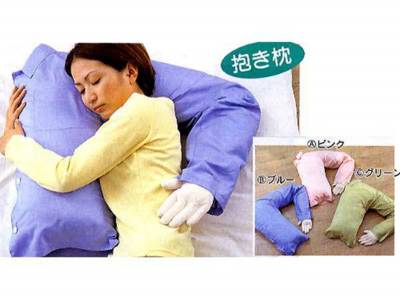 So now it's all settled: a pillow for him, a pillow for her, and no need to worry about spending a lonely new year's eve.